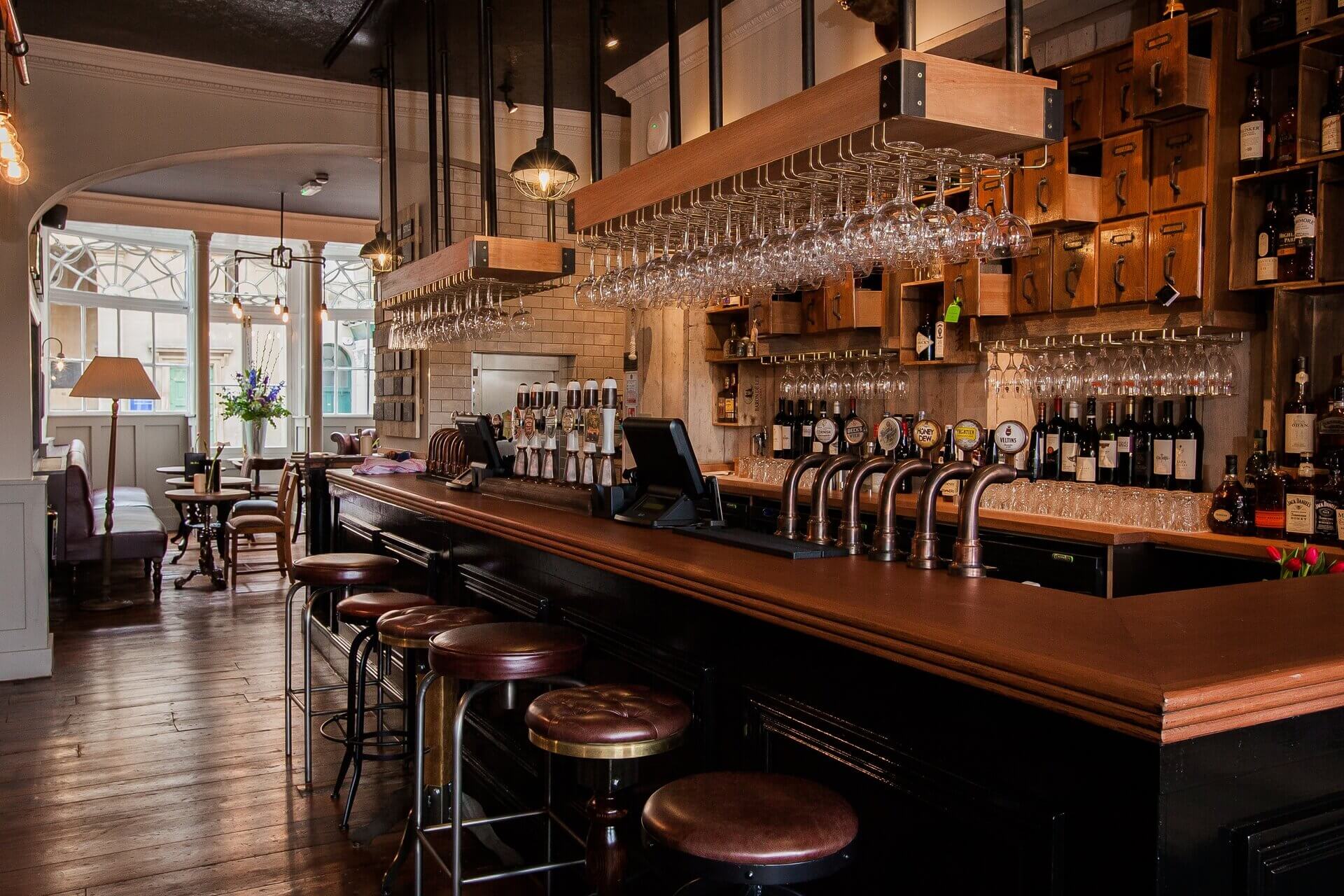 A huge range cask ales, draught lagers and craft beers make The Boater a real magnet for beer lovers. From local favourites to award winning world-beaters, you'll be sure to find something to quench your thirst.
Whilst it might be the headline, great beer is only part of the story here. There's also a fantastic range of spirits to choose from - including the finest bourbons, vodkas, gins and tequilas we could lay our hands on.
And of course, there's a wealth of world wines, ciders, soft drinks and mixers – all available across the four unique and distinctive bars that span our three fantastic floors.
Opening Times
| Day | Opening Time | Second opening Time |
| --- | --- | --- |
| Monday | | 12:00 - 23:00 |
| Tuesday | | 12:00 - 23:00 |
| Wednesday | | 12:00 - 23:00 |
| Thursday | | 12:00 - 23:00 |
| Friday | | 12:00 - 23:00 |
| Saturday | | 12:00 - 23:00 |
| Sunday | | 12:00 - 22:00 |
Food Times
| Day | Opening Time | Second opening Time |
| --- | --- | --- |
| Monday | 12:00 - 15:00 | 16:00 - 20:00 |
| Tuesday | 12:00 - 15:00 | 16:00 - 20:00 |
| Wednesday | 12:00 - 15:00 | 16:00 - 20:00 |
| Thursday | 12:00 - 15:00 | 16:00 - 20:00 |
| Friday | 12:00 - 15:00 | 16:00 - 21:00 |
| Saturday | 12:00 - 15:00 | 16:00 - 21:00 |
| Sunday | | 12:00 - 18:00 |